The Best Rock and Metal Albums of 2003
Last updated on by The Rebel Domain
Here are our picks for the top 15 best hard rock and metal albums released in 2003.
15. Staind – 14 Shades of Grey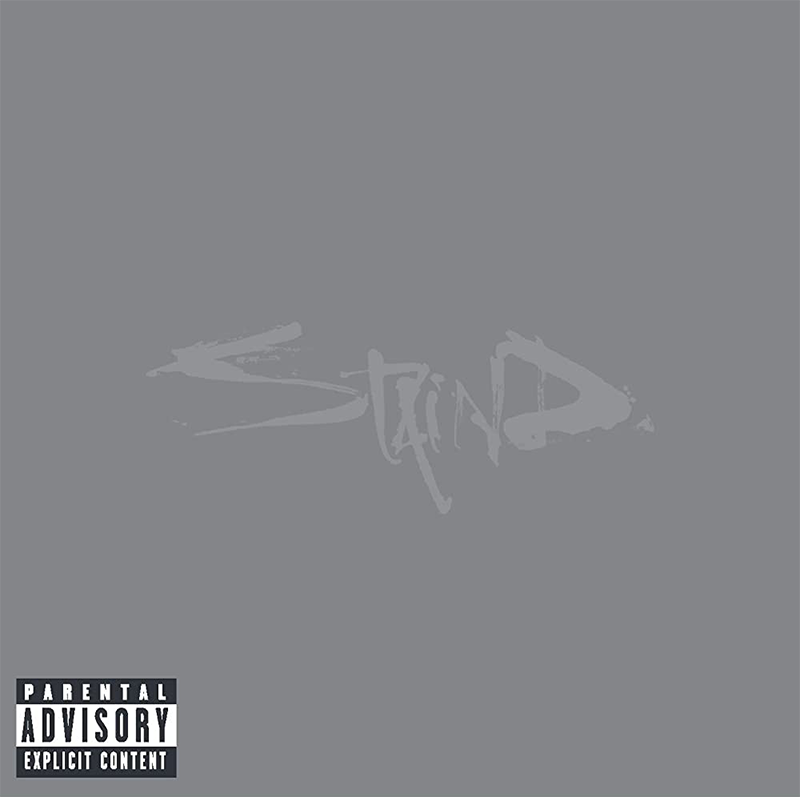 While not quite as good as "Break the Cycle", "14 Shades" is still a respectable entry in their discography. "Price to Pay" makes for a good, catchy single. "So Far Away" is a nice sentimental track reflecting on ones life. The ballad "Zoe Jane", written about singer Aaron Lewis's daughter, stands up well with other rock tunes ballads that have been dedicated to band members children, like Flaw's "Best I Am" and Puddle of Mudd's "Blurry". Lewis also penned a cool song called "Layne" about grunge legend Layne Staley of Alice and Chains.
14. Marilyn Manson – The Golden Age Of Grotesque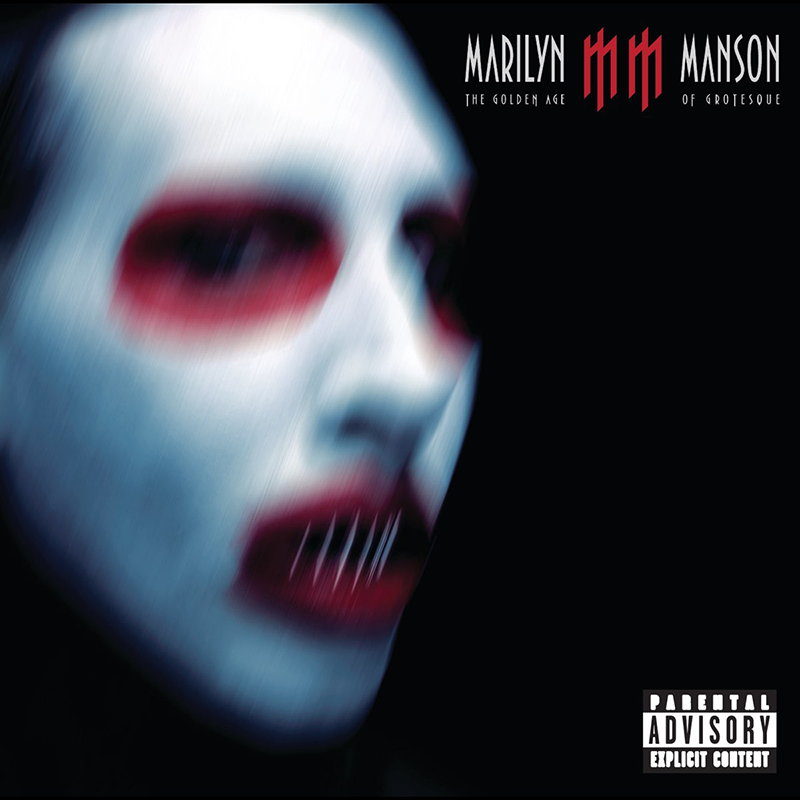 Pretty much the last good Manson record where his voice was at its peak. Stylistically this record doesn't feel as high concept as his past entries, but we do get a lot of hard hitting tracks that feel aimed towards arena crowds, such as "This Is The New Shit" (from which one of our Spotify playlists gets its name), "mOBSCENE", and the kick ass song "Use Your First Not Your Mouth" (which was featured in the game Spawn: Armageddon).
13. Cold – Year of the Spider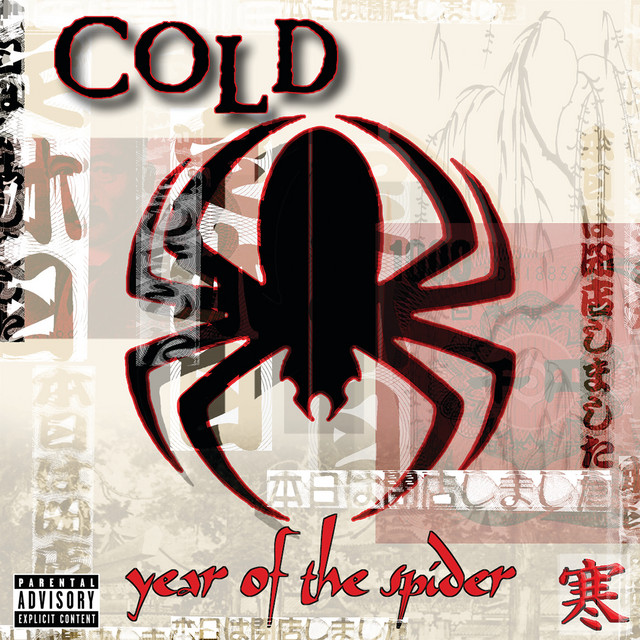 Probably Cold's most successful album off the strength of the hit "Stupid Girl" alone. Most of this record is an easy listen due to the distinctive gloomy and depressive tone of Scooter Ward's vocals. This is best evidenced on "Suffocate" (despite the weird female vocal during the chorus) and "Gone Away (A Song for Starr)", arguably Cold's best song to date (and featured on the WWF Tough Enough 2 soundtrack).
12. 40 Below Summer – The Mourning After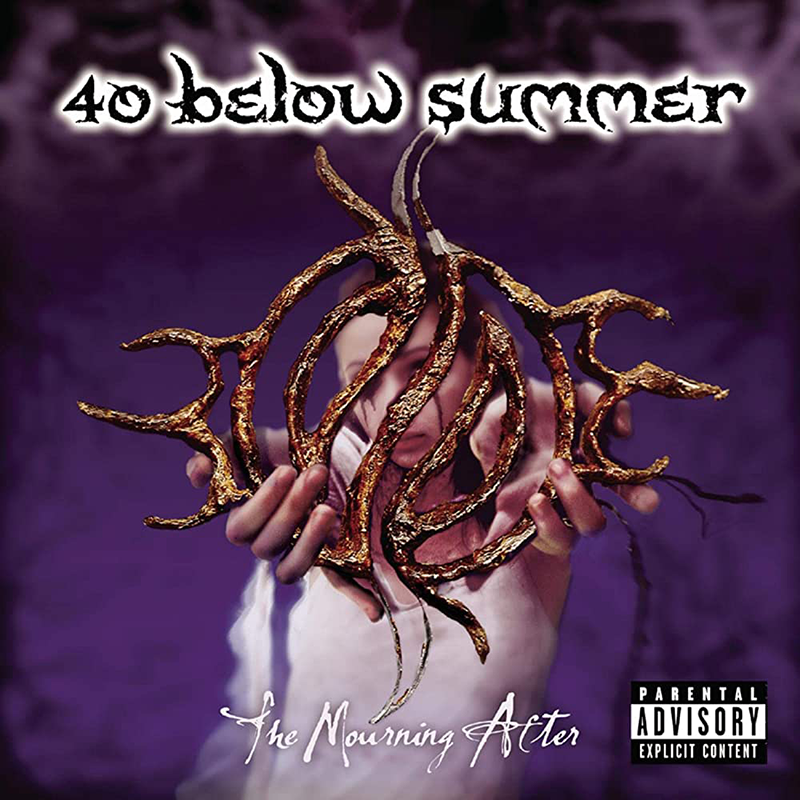 One of the most underrated bands of the nu-metal era, 40 Below's blend of harsh and melodic vocals only got better on this album with the strong lead single "Self Medicate" and tracks like "Rain" and "Breathless". It's too bad they never blew up because the songwriting here is at times as good as any of the other big bands of this era.
11. Three Days Grace – Three Days Grace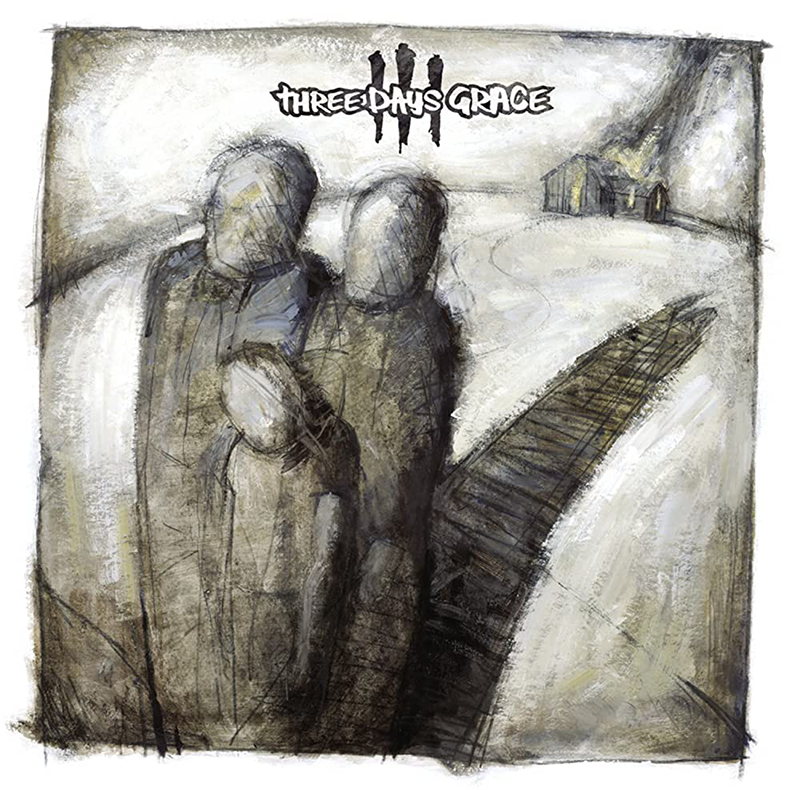 Three Day's Grace's entry onto the scene not only introduced us to the greatness that is Adam Gontier but was part of the trio of releases that saw a shift away from nu-metal and back towards a more post-grunge alternative rock sound (along with Seether's "Disclaimer" the year before and Breaking Benjamin's "We Are Not Alone" a year later). You'll find many of Gontier's classic's here that put Three Days Grace on the map, including "Burn", "Just Like You", "I Hate Everything About You", "Home", and "Wake Up".
10. Lamb of God – As the Palaces Burn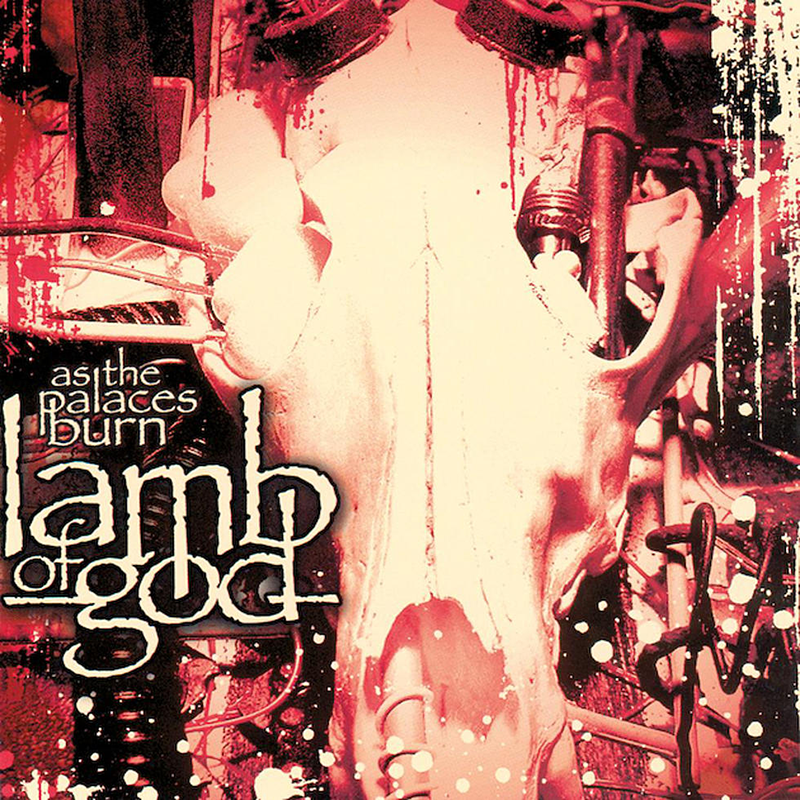 When Lamb of God first hit the scene it was during the transition from the Nu-Metal era to the New Wave of American Heavy Metal, and as such, their impact wasn't immediate, especially given how different singer Randy Blythe's harsh vocals were from anything else at the time. However, in retrospect, their debut packed a lot of punch. "Ruin" is a perfect introduction to the band. "As The Palaces Burn" and especially "Bootscraper" are classics in their arsenal, tracks that really show off a grove metal band like this spearheaded by suburb guitar work. There's even a new 10th Anniversary edition that is remixed and remastered for a much fuller sound that we highly recommended (the original, which was never a great mix, sounds tinny now). It would be great if more albums of this era would get re-releases of their caliber.
9. Adema – Unstable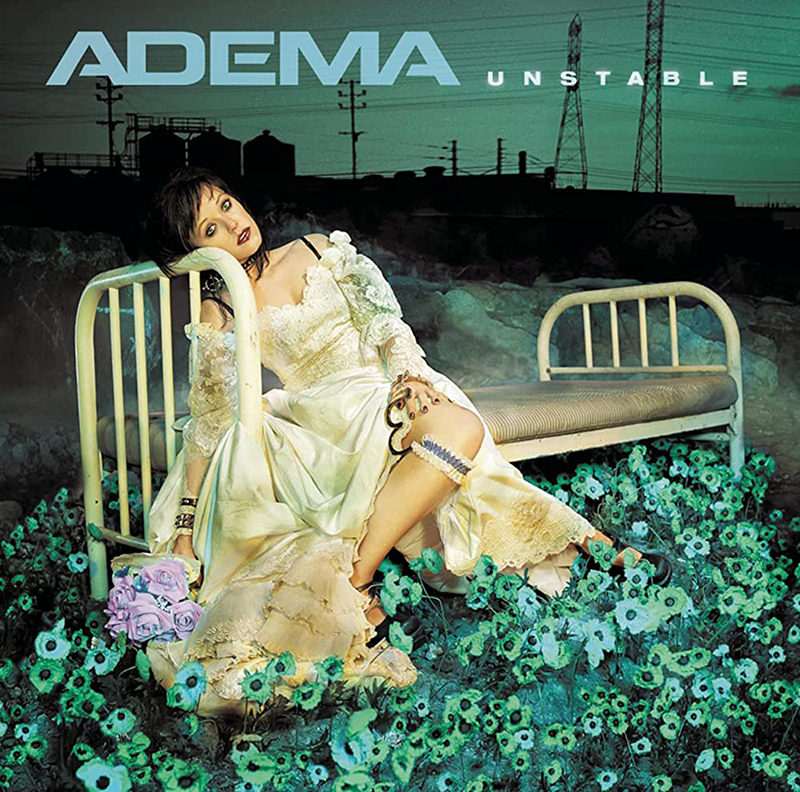 Another underrated nu-metal band. While the lead single "Unstable" wasn't the most impressive (and it could be easy to write the whole album off based on that) the full album has many noteworthy deep cuts like "Rip The Heart Out Of Me", "Blame Me", "Stressin' Out", and the particularly good "Betrayed Me". Nothing groundbreaking, but great riffs and melodies all around.  It's about on par with the bands also very solid debut. It's really a shame Mark Chavez eventually left the band and never returned.
8. Deftones – Deftones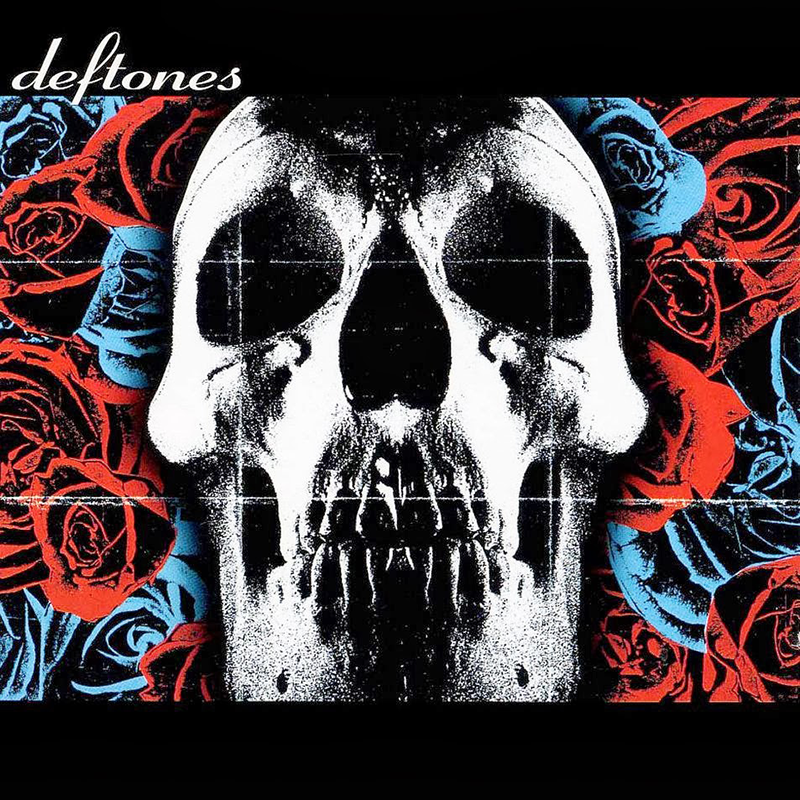 Deftones self titled album doesn't sit real high in most peoples rankings of the bands full discography. They had the steep challenge of following up from the masterpiece that is "White Pony" and the band wouldn't really regain their footing until 2008's "Diamond Eyes". The songwriting here doesn't feel as strong or as confident as before. It feels like there was a lot of experimentation but it didn't all pan out. Still, it's Deftones, and even a middling Deftones album is still a cut above the rest. The intro "Hexagram" and the lead single "Minevera" (which was featured in the film "House of Wax") strike the closest to the familiar Deftones sound. "Good Morning Beautiful" is the most melodic. "When Girls Telephone Boys" is the best heavy track with a monstrous Steph Carpenter chorus riff. The best track though has got to be "Needles and Pins". If you check out only one song from this disc let it be this one.
7. Hoobastank – The Reason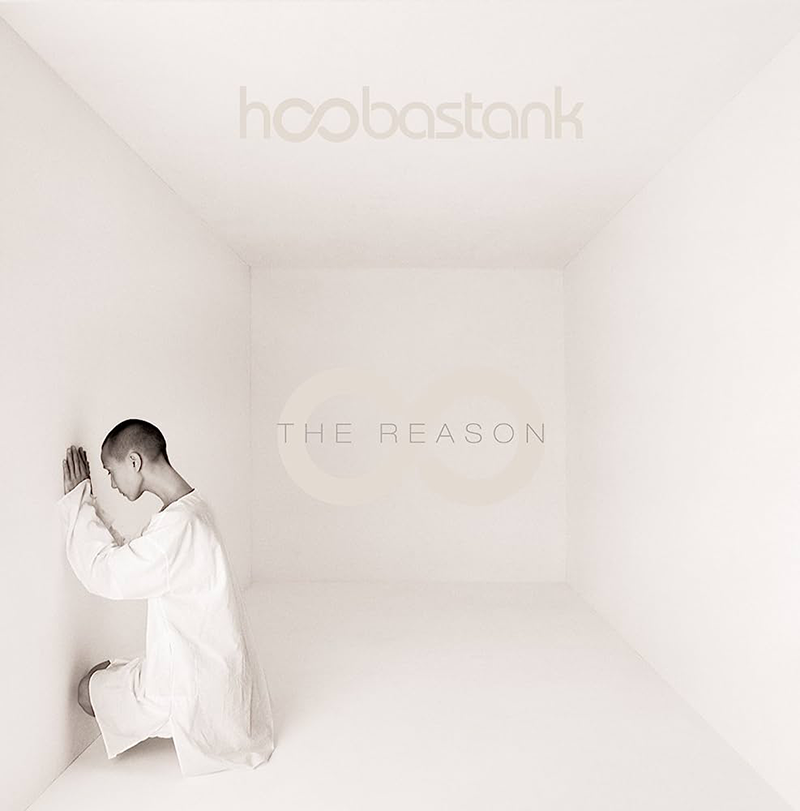 This one is most known for the highly commercially successful breakout single "The Reason", a gorgeous "please forgive me I know not what I do" love ballad that you knew was gonna be a huge success the first time you heard it. However, the album proper is worth a full listen as it has a bunch of great tracks that retain more of the bands original hard rock sound, like the opener "Same Direction", and "Just One" (which call to mind songs like Crawling in the Dark and Pieces from their debut). The highlights of the album are its handful of heartbreak songs like "What Happened To Us" and "Unaffected", the latter of which is the best song on the entire album outside of the title track. Overall, it's a decent record with really good production values. Hoobastank fell off kind of hard after this album so "The Reason" stands as the peak of their career and popularity.
6. Evanescence – Fallen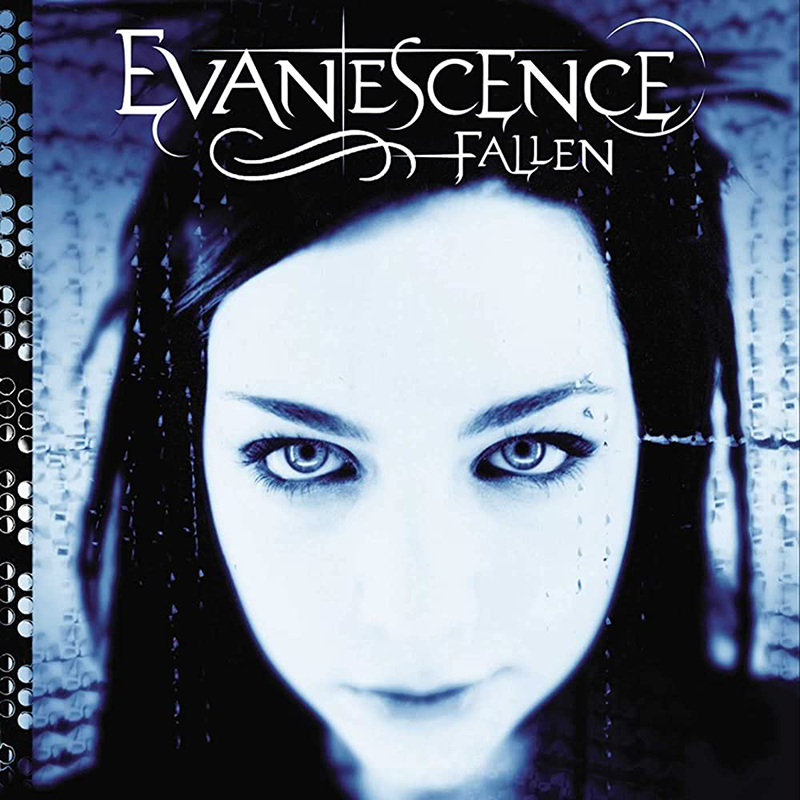 2003 saw the debut of the biggest (and one of the only) female fronted nu-metal bands which was Evanescence. The hauntingly gothic, operatic style of frontwoman Amy Lee's vocals over crunchy distorted riffs was the perfect combination. The band blew up on the scene with the lead single "Bring Me To Life" feat. Paul McCoy from 12 Stones. This collaboration was actually forced on the band by the label (you can find the version without Paul if you search on YouTube). I think the version with just Amy would have been strong enough but the guest spot version works well too. Either way, the whole album is filled with great sounding tunes of this era that blend classical and rock, like "Going Under", "Everybody's Fool", "Haunted", "Imaginary",  and "My Last Breath", all of which is a testament to the songwriting team of Amy Lee and Ben Moody. The two big standout tracks, however, have got to be the heart wrenching piano ballad "My Immortal", and the darker song "Tourniquet", a cover of sorts of a Christian metal band Soul Embraced which was originally all screaming but reworked into a far more powerful melodic version by Lee.
5. Ill Nino – Confession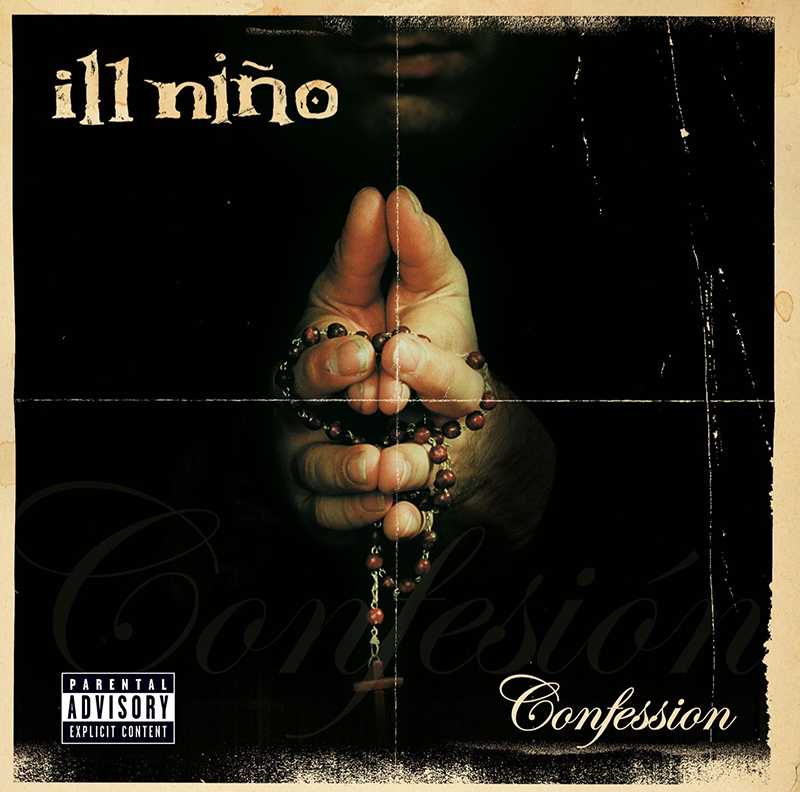 In 2003 Roadrunner Records ruled the world and many of their bands were starting to put out sophomore records with higher budgets and production values. Such was the case with Brazilian nu-metal band Ill Nino and their album "Confession", the highly anticipated follow-up to their powerhouse debut "Revolution Revolucion". It featured a great lead single in "How Can I Live" (which was featured on the Freddy vs Jason soundtrack). Cristian Machado's melodies are particularly impressive on tracks like the chorus of the intro "Te Amo…I Hate You" and the verses of the second single "This Times For Real". The third single "Cleansing" is really good too, especially for those looking for the bands latin inspired percussion. However, where the album really shines is on "Unframed", where Machado gets personal about his relationship with his estranged father, and "When It Cuts", just a straight up banger and one of the few tracks feature guitarist Marc Rizzo's contributions to the album before he left the band.
4. A Perfect Circle – Thirteenth Step
A Perfect Circle's "Thirteenth Step" is the second of the trio of records they put out in the early 2000s before going on their long 14 year hiatus. As a follow-up to their debut "Mer De Noms", you might say "Thirteenth Step" is little less heavy, a little more melodic, but every bit as good as its predecessor – perhaps even better. From the smooth opening bassline in the single ready "Weak and Powerless", to the clever lyricism on "The Noose", to moshpit favorites "The Outsider" and "Pet", the album delivered all varieties of what fans could hope for, but it's really on the more experimental and instrumentally focused tracks like "Vanishing" and "Gravity" – where you get those moody, atmospherics unique to guitarist Billy Howerdel – that this project stands apart from vocalist Maynard James Keenan's other prolific band Tool.
3. Spineshank – Self Destructive Pattern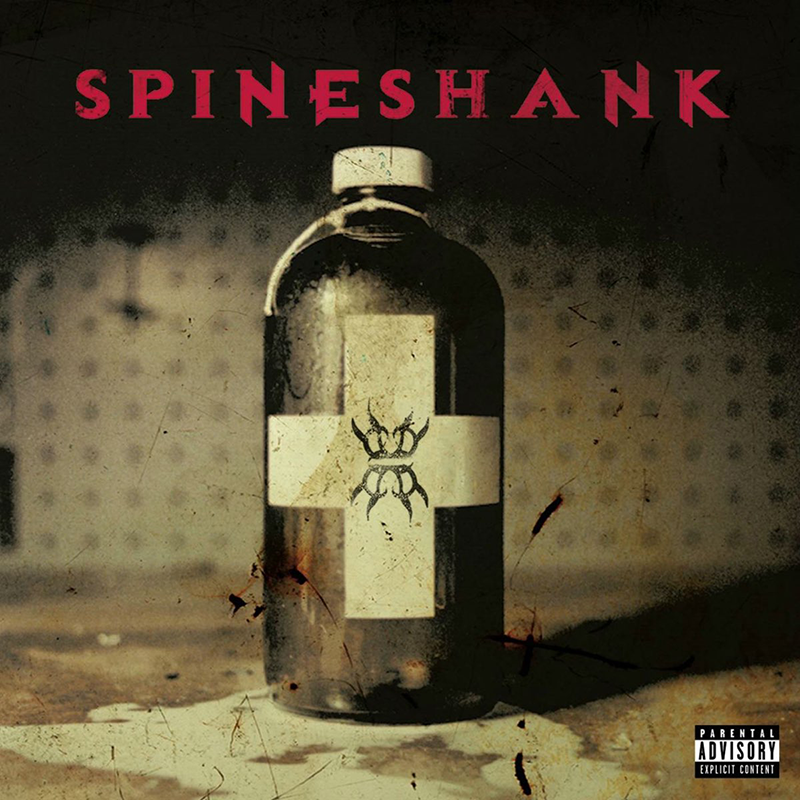 As mentioned earlier 2003 was the year for Roadrunner Records artists and industrial nu-metal band Spineshank was no exception, dropping what was technically their third album but felt more like a sophomore album as their debut had a very different sound to it. Like Ill Nino's Confession, "Self Destructive Pattern" gave fans what they wanted from the band but in a more polished and refined way. The lead single "Smothered" was one of the bands numerous attempts to write a radio hit. It's probably one of their better attempts at this but writing songs for air play was never this bands strong suit. The promo single "Violent Mood Swings", which was released on the Roadrunner Records website at the time, did a much better job introducing the album, serving up a "Height of Callousness" level of angst and vitriol. The greatness continues with "Slavery", which can be heard in the film "Freddy vs Jason" (Roadrunner Records produced that whole album). Self Destructive Pattern really gains steam in its second half with the title track "Self Destructive Pattern", the more electronic and heavy "Stillborn". Other notables include "Tear Me Down" and "Falls Apart" which their really catchy verse sections, "Fallback", which would have made a better contender for a single.
2. Linkin Park – Meteora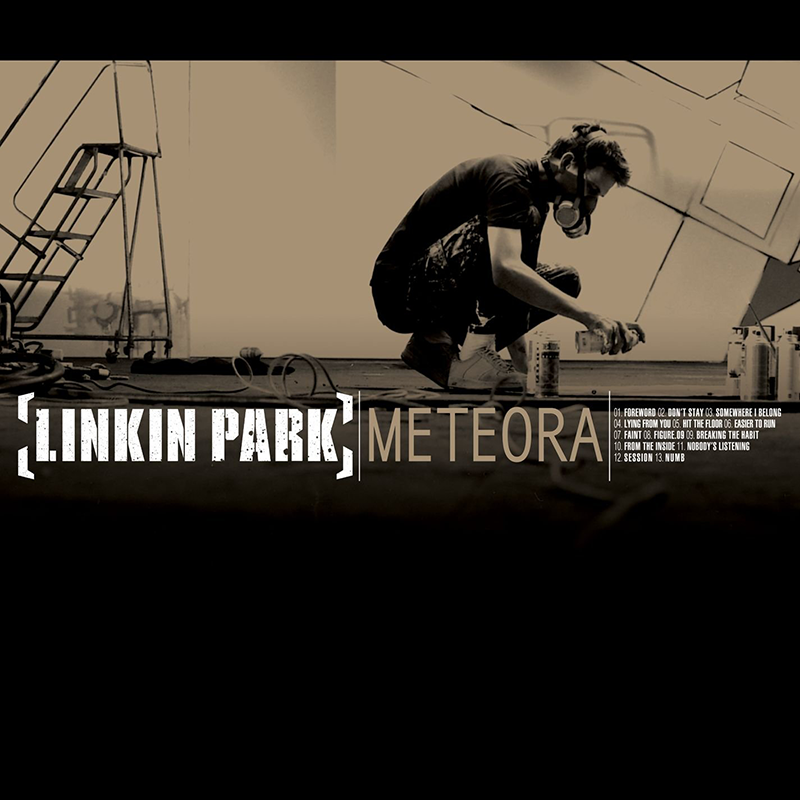 Although 2003 did see many great second albums released it is a common expectation for a bands second album to not be as good as their first leading to the expression "sophomore slump". This is because bands have all the time in the world to write their first album, but once they're signed, there's usually a smaller window and deadline to deliver the next one. No band felt this pressure more in 2003 than Linkin Park coming off the gigantic success of their debut Hybrid Theory, which is today one of the highest selling rock albums of all time. The band was so determined not to put out a stinker that a painstaking amount of time and energy went into writing and recording Meteora, all of which was documented on video. As history would go on to show, the effort paid off. No sophomore slump here. Meteora is not only one of the greatest nu-metal albums ever made, it's also Linkin Parks best album of their heavy era (and would only be bested artistically by "A Thousand Suns"). Right off the bat LP shows us their penchant for starting an album off strong with "Don't Stay". We begin with the sound of a glass being hit over and over until the glass shatters and this transitions into a phat beat with a killer guitar riff laid down by Brad Delson and overlayed by DJ Hahn's scratching – all before being treated to a showcase of Chester Bennington's catchy melodic and screaming vocals. It's the perfect reintroduction. The lead single "Somewhere I Belong", is good (and has a cool story behind how it was made), but it's not even close to the best material here. If you want the heaviness you get "Lying From You" and "Hit the Floor". If you want more experimental stuff, there's "Faint", an innovative track that numerous bands have since taken influence from (see Bring Me The Horizon's "Throne"), and the emotional and orchestral "Breaking the Habit", which Mike Shinoda had been working to perfect for six years. The videos of this era also deserve a mention as Linkin Park has always been on top of their game visually. If the album deserves any criticisms it's that it's occasionally a little too derivitive of Hyrbid Theory (which is probably why the band ventured out on subsequent releases). Still, none of that matters when a record gives you tracks like the seriously underrated "From The Inside" and the amazing album closer "Numb". In terms of cultural impact, this would be the top album of 2003, and it's only just barely beaten out by our top pick…
1. Chimaira – The Impossibility of Reason [Album of the Year]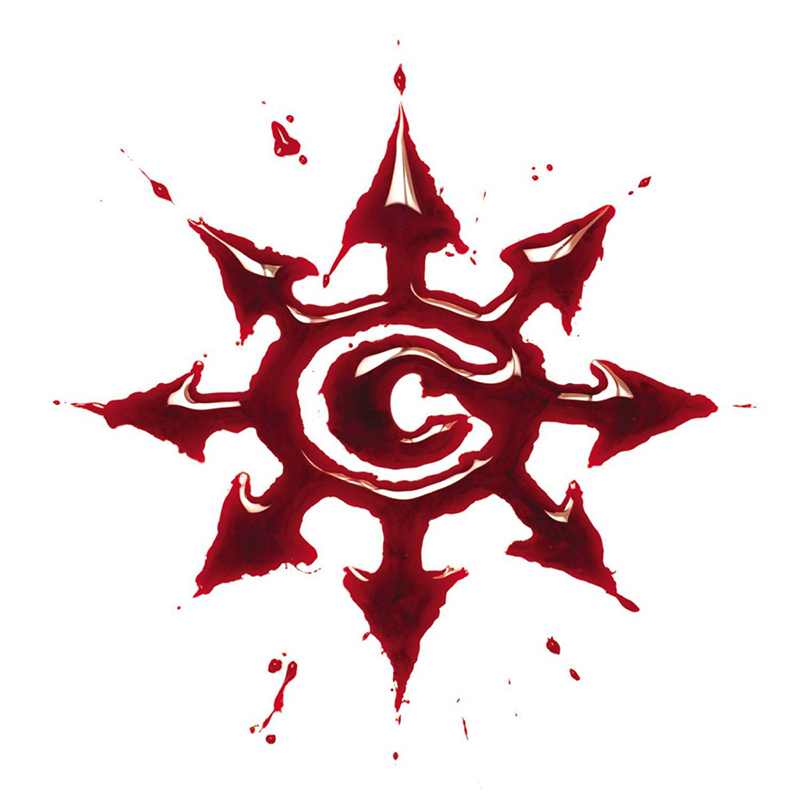 Ah, Chimaira…yet another Roadrunner Records act. Like Linkin Park did with Meteora, Chimaira released a DVD documenting the entire recording process of this album at Spider Studios in their hometown of Cleveland Ohio where you can see the tremendous amount of work that went into making it (Watch it here).  It may not seem like it now, but the bands decision to drop the nu-metal schtick from "Pass Out Of Existence" and adopt a full on metalcore sound was way ahead of its time. Obviously – we now know that nu-metal was on its way out and would be supplanted by cringey emo before things settled back to sanity with metalcore becoming the most popular form of heavy music. But in 2003, nu-metal seemed unstoppable, and the metalcore scene was only just making waves underground, so a nu-metal band switching things up to a LESS commercial sound was balsy as hell. It was the opposite of "selling out" and boy did it pay off. "The Impossibility of Reason" is a metal masterpiece. Guitarist Rob Arnold tuned his guitar UP to Drop C from a low murky Drop B (the latter of which was common of the seven stringed nu-metal acts of the time). This was done to add more heaviness to the attack, which may seem counter intuitive, but the increased clarity with Arnold's riffing style made things more dynamic, and as a result – indeed heavier sounding. It makes a convincing argument for Drop C as THE "metal tuning". This becomes immediately apparent when you get to the amazing solo to close out the title track "The Impossibility of Reason". Then you have the incredible drumming work by Andols Herrick. He gives one of the best double bass performances ever heard on an album. Singer Mark Hunter opens up his vocal range and mixes his trademark harsh vocals with a melodic drawl reminiscent of bands like Alice and Chains, like on "Pictures in the Gold Room" which was lyrically inspired by the film "The Shining". Even the subtle electronics added by Chris Spicuzza provide an additional layer that enhances the tracks.  The songwriting and instrumentation mesh so well to create so many awesome moments. The appropriately named "Pure Hatred" is a rage filled ode to misanthropy that's strangely catchy as fuck. The badassery continues with "Eyes of a Criminal" and "Overlooked". And then there's "Implements of Destruction", an epic ten minute instrumental to close out the album. Even the B-sides kicked ass, including "Stays the Same" (an attempt to make a radio track which the band ultimately decided NOT to put on the album – again, showing the commitment to go against the commercial grain), the thrashy "Indifferent to Suffering", and the riff heavy "Army of Me". Even though this record didn't get as much mainstream attention as others on this list, as someone who was in the thick of things at this time (and in a metal band), I can attest that when this album dropped, no album made more of an impact this year.