In Flames – Foregone Album Review
Last updated on by jEX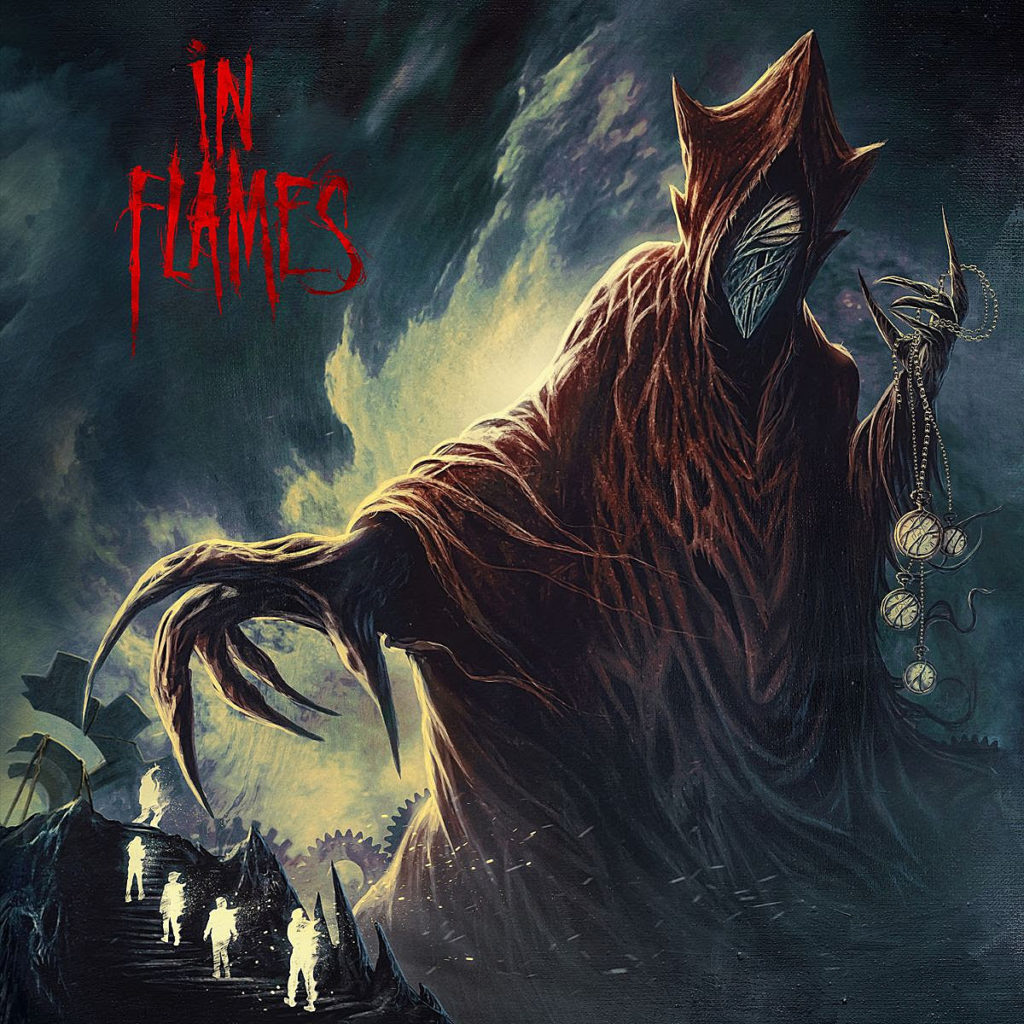 TRD Staff Recommended

In Flames is one of those bands that it feels like has been around forever. Indeed, I can still remember watching the black and white video for "Pinball Map" as a teenager on the local public access show Metal Mania (of which our weekly YouTube playlist gets its namesake). Even then they had already been around for like ten years or so.
Despite their long tenure in the metal scene I can't say I've ever really been that into them though. More than anything I got into the legions of bands they inspired. As pioneers of melodic death metal, also known as the Gothenburg sound, In Flames and their fellow Swedish brethren (like At The Gates and Dark Tranquility) heavily influenced later acts like As I Lay Dying, All That Remains, and even The Black Dahlia Murder.
I did listen a little to their more recent album "Battles" but by then, twelve albums in, they had shifted to a more trendy metalcore sound that was borderline nu-metalish.
However, their latest entry, "Foregone", might be described as a return to form. I say this despite not being overly familiar with their past work because I can hear in it the sounds so many of my favorite bands emulated over the years.
What grabbed my attention enough to give this record a listen was the title track "Foregone Pt. 1". This monster of a track which features signature Swedish riffing and singer Anders Fridén's now perfected harsh vocals went on to top our Best of 2022 list. The thing is, there's nothing particularly revolutionary about the song, it's just a traditional melodeath done really well by the originators of the sound. Sometimes that's all you need.
That story continues for many of the other songs. The albums lead single "State of Slow Decay" again sounds like very familiar melodic death metal. Hell, you could argue its main riff is basically a reworking of At The Gate's "Blinded By Fear", but it's different enough with modern production flourishes to set it apart as an equally badass tune.
The second part of the title track, "Foregone Pt. 2", slows things down and softens them up a bit, but the impact is hardly lessened. With it's quieter strummed guitars and melodically sung version of the chorus that was screamed in Pt. 1, it's a nice companion piece.
Perhaps the second best song on the album is "The Great Deceiver", which starts out with some power metal sounding guitars reminiscent of an 80s fight theme (or 90s era Power Rangers). The switch to the isolated drum track just before the guitars and vocals come back in will have you banging your head along with the verses, and the bridge section changeup does a nice job of incorporating some more modern style breakdown riffing to keep things sounding fresh.
The last single released was "Meet Your Maker", which was little weaker than the others, but it does feature the best solo on the album.
That leads me to what I feel is one the key ingredients in why this album kicks so much as compared to some of their other recent work: the addition of guitarist Chris Broderick to band. You may know him as the former guitarist of Megadeath but I know him more from his later work in Act of Defiance where it was apparent this dude could shred.
With the five strong singles I was pretty eager to hear the full album and anticipated "Foregone" could be an early frontrunner for Album of the Year 2023. However, having now heard the full thing, I can say that while the album is quite good, I think they released most of the best stuff already. Aside from the opening acoustic instrumental which immediately put a smile on my face because I'm sucker for classical sounding ballady interludes, the rest of the new material, while decent, feels less inspired.
I wouldn't call it filler, but many of these additional tracks come across as rather bland comparatively. Perhaps it's the more frequent use of radio friendly clean singing in them as I don't think melodic hooks are really Fridén's strong suit, but for whatever reason they didn't stand out as much to me. Ultimately, while I could see myself letting the ones interspersed between the singles play out on repeat listens, I'd be less likely to carry on once you get to "In The Dark" and it's all of this blander material from then on.
Ultimately, I wish a little more of the infectious riffing and killer soloing present on the lead tracks made its way throughout the album. It's almost as if they made those five bangers and then called it a day once the rest of the record reached "good enough" status. It's perfectible listenable, but feels underdeveloped. Maybe Chris didn't join in on the writing till later in the process?
As it is, it's still an impressive release, and as a big fan of one of the bands In Flames helped to spawn (that being As I Lay Dying), it's kind of cool to hear the fathers of this style throw it down just as hard as its successors this late in their career.
The Rebel Domain Score:
8
Great
With "Foregone", In Flames serves up a healthy dose of back-to-basics melodic death metal that reminds us why so many later bands borrowed from their style and is sure to please even lapsed fans who may have felt their more recent offerings lost touch with what made them special.
🏷️ Filed Under: