As I Lay Dying Release Epic Comeback Song "My Own Grave"
Last updated on by jEX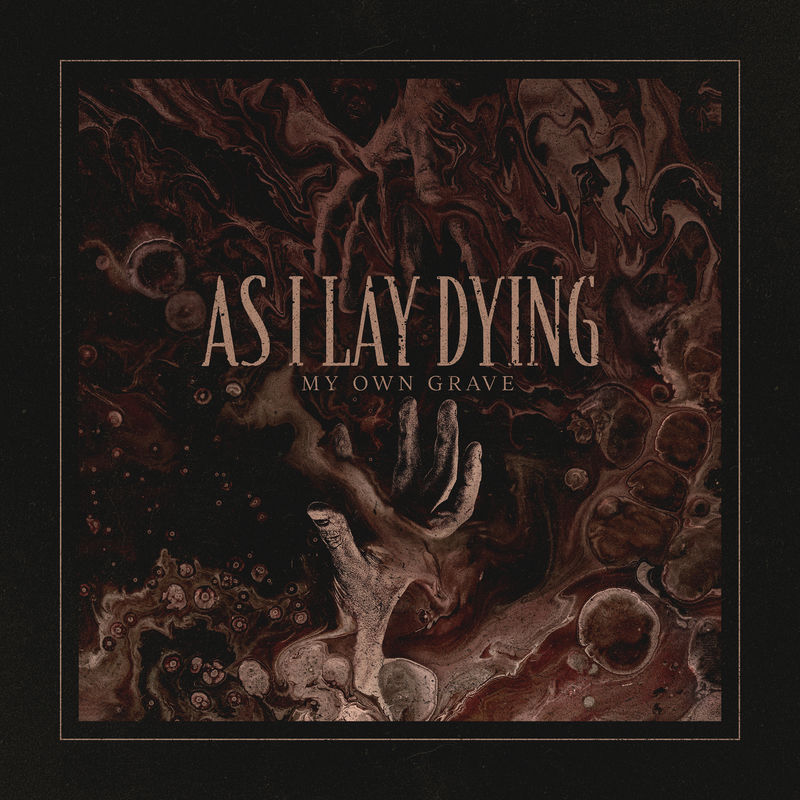 About a week ago I wrote about a teaser from As I Lay Dying for an upcoming new song that was posted on their official Facebook page. In that article, aside from doing everything I could to restrain my glee, I discussed the moral implications of the bands return. I'm not going to go into that again here, but if you're curious you can go read that here.
Instead, I want to focus on the other questions that came up during this turn of events. Specifically, would this be a return of all five core members or just singer Tim Lambesis? Fans speculated that it surely looked like Phil Sgrosso, Nick Hipa, Josh Gilbert, and Jordan Mancino in the teaser, judging by their tats, instruments, and playing styles, but even if it was, what did that mean? Was Tim bought out of his ownership of the band and a new singer brought in? Was this actually an old demo being released? Or had the band completely reconciled and reformed?
Well, earlier today the full version of the song, called "My Own Grave", was leaked online. And while he may sound a bit different (not sure if it's the production or his voice has changed some), Tim Lambesis could clearly be heard growling out the songs very self reflective lyrics. The song as a whole delivers all the staple hallmarks of AILD. There was Sgrosso and Hipa's best in genre melodic, frantic, technical guitar work, Mancino's unmistakable drumming keeping pace and creating breakdowns, and Josh Gilbert bellowing out what might be the best clean hook the band has ever written. Hipa sends us through the bridge section with an intricate solo like he's the son of Hammett before one last go round with the hook and a killer outro breakdown. The song absolutely shreds, gives chills, and is skull crushingly brutal. Simply put, it's one of the strongest comeback songs in metal history. It's as though the band never left and only continued to refine things and evolve from where they left off on Awakened six years ago.
I guess the cat was out of the bag regarding the leak so the band elected to put the music video up early which you can watch below:
It's one thing to hear the leak. It's another thing entirely to actually see all the guys playing together again. This is easily the most emotional and powerful thing I've witnessed in over 20 years as a metalhead.
I don't personally look past what Tim Lambesis did. My excitement for AILD's return is largely over the four other dudes in the band who are stand up guys that deserve to continue their careers and support their families. But if the guys are willing to forgive Tim, and he remains repentant and never does any dumb shit again, then I can deal with his return too. For a band largely about empowerment, shifting towards a story of redemption fits right into their wheelhouse and may just see the band put out their best effort so far.
Sidenote: In other news, the website Metalsucks.net, who have always been terrible and known for injecting their far left political views into articles that should just be about music, put up an article today about how they wouldn't be covering As I Lay Dying on their site anymore. That would be fine (and I'd even respect that decision) if they came out and simply said it was due to Tim's actions, but instead they seize the opportunity to exploit the story and virtue signal about President Trump, the #MeTo Movement, and ICE's treatment of illegal immigrants. This is the same site that has no problem covering Varg Vikernes of Burzum, who actually did kill someone. Axl Rosenberg and the rest of the staff at Metalsucks.net are the least metal acting editors on any metal site.
🏷️ Filed Under: